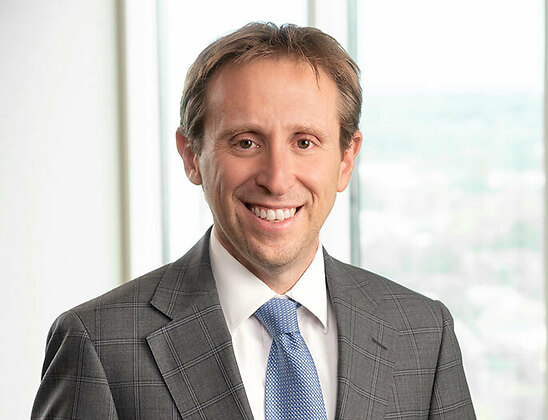 Eric advises corporations on a broad array of transactions, including business combinations, acquisitions and divestitures, spin-offs and split-offs, and capital raises. He also advises generally on matters of corporate governance.
A major focus of his practice is representing public companies in M&A transactions as well as special committees of independent directors in considering transactions involving potential conflicts of interest. With nearly two decades of experience, Eric has led the Morris Nichols team on some of the firm's largest and most complex special committee representations, including several involving controlling stockholder take-private transactions.
Eric also has particular experience with transactions structured as tender offers followed by "medium-form" mergers. He served as a lead drafter of legislation that ultimately became Section 251(h) of the Delaware General Corporation Law (DGCL), that facilitated and led to an increase in the use of such transactions. Following adoption of that legislation, Eric served as the co-chair of the American Bar Association (ABA) Section of Business Law Mergers and Acquisitions Committee Task Force on Two-Step Transactions. In that role, he co-edited the ABA's Model Tender Offer Agreement treatise published in 2020. Eric also served as a lead drafter of Section 267 of the DGCL, that allows non-corporate entities to be the acquiring entities in "short-form" mergers.
Eric devotes a significant portion of his practice to assisting in M&A litigation, and has been involved in a number of precedent-setting M&A and other corporate cases decided by the Delaware courts over the past twenty years, particularly those involving deal certainty. Eric often applies the knowledge gained in this aspect of his practice to the advice he provides to clients in the transactional context.
In addition, Eric provides opinions on matters of Delaware law, including closing opinions and in the capacity as an expert witness in non-Delaware forums, including those of Singapore, Australia, and Ireland.
A former clerk to Chancellor Chandler and Vice Chancellor Noble on the Delaware Court of Chancery, Eric has been actively involved in the national corporate legal community, the local Delaware legal community, as well as in firm governance. At the national level, he is the former chair of the ABA Section of Business Law Private Equity and Venture Capital Committee.
Within Delaware, at the request of two successive Chief Justices of the Delaware Supreme Court, Eric served as a member of the Permanent Advisory Committee on Supreme Court Rules and a committee of the Delaware Access to Justice Commission. At Morris Nichols, Eric has served terms as hiring partner and as practice group coordinator of the Corporate Counseling Group, and currently serves on the firm's Diversity Committee.
Eric speaks and writes frequently on emerging issues in Delaware corporate law. He has served as a Lecturer in Law at the University of Pennsylvania Law School, where he has taught classes on M&A contract drafting and venture capital, and served on the Board of Trustees of the University's Institute for Law and Economics.
Experience
Representative Publicly Disclosed Special Committee Assignments
Special Committee of the Board of Directors of Trean Insurance Group in connection with the pending acquisition of Trean by investment funds affiliated with Altaris Capital Partners, LLC that values Trean at approximately $316 million.
Special Committee of the Board of Directors of AgroFresh Solutions, Inc. in connection with the pending acquisition of AgroFresh by investment funds affiliated with Paine Schwartz Partners for $3.00 per share in cash.
Special Committee of the Board of Directors of Atlas Corporation in connection with the acquisition by a consortium formed by certain affiliates of Fairfax Financial Holdings Limited, certain affiliates of the Washington Family, the Chairman of the Board of Atlas, and Ocean Network Express Pte. Ltd., and certain of their respective affiliates, in an all-cash transaction for an enterprise value of approximately $10.9 billion.
Special Committee of the Board of Directors of EVO Payments, Inc. formed to review and evaluate the implications of a potential transaction with Global Payments Inc. on a tax receivable agreement, and to consider and recommend any actions concerning the TRA to the Board for its consideration.
Special Committee of the Board of Directors of GCI Liberty, Inc. in the multi-billion-dollar stock-for-stock merger between Liberty Broadband Corporation and GCI Liberty, Inc.
Special Committee of the Board of Directors of R1 RCM, Inc., in negotiating $110 million in debt financing in connection with R1's $460 million acquisition of InterMedix Holdings, Inc.
Special Committee of the Board of Directors of General Communication, Inc. in its $1.1 billion business combination with Liberty Ventures Group.
Special Committee of the Board of Directors of Noodles & Company in connection with a private placement of preferred stock and amendment of a credit agreement.
Special Committee of the Board of Directors of Calamos Asset Management, Inc. in connection with a take-private effected by entities affiliated with the Company's founder.
Special Committee of the Board of Directors of Hemisphere Media Group, Inc., formed to review and consider terms of a transaction allowing for a stockholder of Hemisphere to provide liquidity options to its limited partners.
Special Committee of the Board of Directors of Books-a-Million, Inc. in negotiating take private by controlling family, resulting in first post-MFW written opinion dismissing challenge to controlling stockholder transaction.
Representative Publicly Disclosed Other Transactional Matters
Schweitzer-Mauduit International Inc. in its stock-for-stock merger of equals with Neenah, Inc., with combined revenues of approximately $3 billion.
Natus Medical Incorporated in its acquisition by ArchiMed SAS for $1.2 billion.
Exterran Corporation in its acquisition by Enerflex Ltd in all-stock deal valued at $735 million.
AcelRX Pharmaceuticals in its $32.5 million acquisition of Lowell Therapeutics, Inc.
Alden Global Capital in connection with its acquisition of Tribune Publishing Company for $430 million.
Black Box Corporation in its acquisition by AGC Networks Ltd.
Pepper Snapple Group in its $18.7 billion combination with Keurig Green Mountain.
IAC/InterActiveCorp in the separation of its Match Group Inc. business from its other businesses.
Representative Publicly Disclosed Other Advisory Work
Southwest Gas Holdings., Inc. in connection with Carl Icahn's bid to acquire the company through a hostile tender offer and elect a competing slate of directors at the 2022 annual meeting.
Tegna, Inc. in one of the first all-virtual annual meetings involving a proxy contest, held on April 30, 2020.
Representative Litigation-Related Matters
Genuine Parts Co. v. Essendant Inc. (litigation regarding termination of merger agreement).
Akorn, Inc. v. Fresenius Kati AG (litigation regarding compliance with closing conditions).
In re Anthem-Cigna Merger Litigation (litigation regarding post-termination remedies).
Third Point LLC v. Ruprecht (litigation relating to stockholder rights plan)
Air Products & Chemics, Inc. v. Airgas, Inc. (litigation relating to proposed acquisition of Air Products by Airgas)
SV Inv. Partners, LLC v. ThoughtWorks, Inc. (litigation relating to redemption rights of preferred stockholders).
Klaasen v. Allegro Dev. Corp. (litigation regarding governance of company).
Ebay Domestic Holdings, Inc. v. Newmark (litigation regarding stockholder rights plan, dilutive issuance of stock, and staggered board).
News & Insights
Publication

,

American Bar Association

,

01.29.2020

The American Bar Association ("ABA") Business Law Section has published a new resource for M&A transaction planners entitled, The Model Tender Offer Agreement. Morris Nichols partner Eric S. Klinger-Wilensky co-edited the book with Michael G. O'Bryan of Morrison & Foerster LLP.
Speaking Engagement

,

Chicago, IL

,

10.05.2023 through 10.06.2023

Eric Klinger-Wilensky will speak on the panel, Fiduciary Duties: "What's Old is New Again."

Speaking Engagement

,

New York City | Virtual

,

09.20.2023

Eric Klinger-Wilensky will speak on the panel "Overview of Hostile M&A and Deal protections."

Media Mention

,

The Best Lawyers

,

08.17.2023

The Best Lawyers in America has released its 2024 edition, listing 39 attorneys from Morris Nichols. The results are based on peer-review evaluations from more than 76,000 eligible attorneys.

Media Mention

,

IFLR United States

,

07.17.2023

IFLR United States 2023 ranks Morris Nichols in two Delaware tables ranking the top M&A law firms and the leading restructuring and insolvency law firms.

Media Mention

,

The Legal 500 US

,

06.07.2023

The Legal 500 US, a nationwide guide to the foremost law firms in the United States has again ranked Morris Nichols.

Media Mention

,

Chambers USA

,

06.01.2023

Chambers USA has again ranked Morris Nichols in Band 1 for Bankruptcy/Restructuring, Chancery, Corporate M&A & Alternative Entities, and Intellectual Property.

Speaking Engagement

,

New York, NY | Virtual

,

04.11.2023

Eric Klinger-Wilensky will moderate the panel, "Hot Topics for Boards and Directors."

Speaking Engagement

,

New York, NY | Virtual

,

09.21.2022

Eric Klinger-Wilensky will speak on the panel, "M&A Deal Process and Protections."

Speaking Engagement

,

Virtual | Washington, D.C.

,

09.15.2022 through 09.17.20222

The American Bar Association hosts their hybrid Business Law Section Annual Meeting from September 15 to 17, 2022 in Washington, DC. Two Morris Nichols partners will participate as committee leaders and speakers.

Media Mention

,

IFLR1000 United States

,

09.14.2022

IFLR United States 2022 recognized Morris Nichols in two Delaware tables ranking the top M&A law firms and the leading restructuring and insolvency law firms.

Media Mention

,

The Best Lawyers in America

,

08.18.2022

The Best Lawyers in America has released its 2023 edition, listing 35 attorneys from Morris Nichols. The results are based on peer-review evaluations from more than 71,000 eligible attorneys.

Media Mention

,

Chambers USA

,

06.01.2022

Chambers USA has again ranked Morris Nichols in Band 1 for Bankruptcy/Restructuring, Chancery, Corporate M&A & Alternative Entities, and Intellectual Property.

Speaking Engagement

,

Virtual

,

01.11.2022

Morris Nichols partners Mark Hurd and Eric Klinger Wilensky to present Delaware corporate law update.

Media Mention

,

IFLR1000 United States

,

08.25.2021

IFLR United States 2021 - The Guide to the World's Leading Financial and Corporate Law Firms again ranked Morris, Nichols, Arsht & Tunnell LLP in two Delaware tables ranking the top M&A law firms and the leading restructuring and insolvency law firms.

Media Mention

,

The Best Lawyers in America

,

08.19.2021

The Best Lawyers in America has released its 2022 edition, listing thirty-two attorneys from Morris Nichols. The results are based on peer-review evaluations from more than 66,000 eligible attorneys.

Media Mention

,

The Legal 500

,

06.10.2021

Morris Nichols was ranked in The Legal 500 US, a nationwide guide to the foremost law firms in the United States.

Media Mention

,

Chambers USA

,

05.20.2021

The 2021 edition of Chambers USA has again ranked Morris Nichols in the top tier in four Delaware practice categories.

Speaking Engagement

,

Virtual

,

April 19, 2021 through April 23, 2021

The American Bar Association hosts the Business Law Section virtual spring meeting from April 19-23, 2021. Three Morris Nichols partners will attend the conference as committee leaders and speakers, sharing insights on alternative entities, Delaware corporate law, fiduciary duties, and special purpose acquisition companies (SPACs).

Article

,

Practical Law Corporate & Securities

,

08.25.2020

Morris Nichols attorneys Eric Klinger-Wilensky and Melissa DiVincenzo published three guides on Delaware public benefit corporations for Practical Law Corporate & Securities.

Thirty-one Morris Nichols attorneys were recognized in the 2021 edition of The Best Lawyers in America. The results are based on peer-review evaluations from more than 67,000 eligible attorneys.

The Legal 500 United States today released its 2020 edition, ranking Morris, Nichols, Arsht & Tunnell LLP in its nationwide guide to the foremost law firms in the United States.

Speaking Engagement

,

New York, New York

,

03.06.2020

Wilmington, DE (April 15, 2019) - The Delaware HIV Consortium will recognize Morris, Nichols, Arsht & Tunnell LLP partner Eric S. Klinger-Wilensky at the 15th Annual WOW Awards Gala & Auction in Hockessin, Del. on Friday, April 26, 2019.

Speaking Engagement

,

Atlanta, Georgia

,

02.21.2019

Speaking Engagement

,

Webinar

,

01.10.2019

Speaking Engagement

,

Boston, Massachusetts

,

03.29.2018

Article

,

Insights: Mergers and Acquisitions

,

06.2017

Whether a public company should engage in a "single-bidder" process is one of the most difficult questions a target public company's board of directors must consider during the early stages of a transaction.

Speaking Engagement

,

Philadelphia, Pennsylvania

,

12.09.2016

Speaking Engagement

,

Boston, Massachusetts

,

11.01.2016

Wilmington, DE (September 12, 2016) - Morris, Nichols, Arsht & Tunnell LLP partner Eric S. Klinger-Wilensky has been appointed chair of the American Bar Association's Private Equity and Venture Capital Committee.

Article

,

The Business Lawyer

,

Winter 2015

Instead of debating the merits of the outcome in Rural/Metro, this article begins from that outcome and contains our thoughts on the drafting and implementation of financial advisor engagement letters in a post-Rural/Metro world.

Media Mention

,

Delaware Business Times

,

08.11.2015

Article

,

The CLS Blue Sky Blog

,

06.17.2015

Media Mention

,

The Deal

,

06.12.2015

Article

,

Financier Worldwide

,

06.2015

It is important to consider how the indemnification regime will be enforced against stockholders of the seller corporation in a private corporation acquisition structured as a merger.

Article

,

Law360

,

05.28.2015

On May 4, 2015, the Delaware Court of Chancery issued an opinion in Quadrant Structured Products Co. Ltd. v. Vertin that provides important guidance to those counseling distressed Delaware corporations and their stakeholders.

Article

,

Insights: The Corporate & Securities Advisor

,

04.01.2015

Article

,

Insights: The Corporate & Securities Advisor

,

09.2014

Look-back on the use of new Section 251(h) of the Delaware General Corporation Law, which was designed to permit a simultaneous closing of the front-end tender offer or exchange offer and back-end merger in a two-step transaction.

Publication

,

PLI Legal Opinions in Business Transactions

,

2014

James D. Honaker and Eric S. Klinger-Wilensky, members of the Morris Nichols Delaware Corporate Law Counseling Group, authored "Dividends, Redemptions and Stock Purchases" for Practical Law Company's Practice Note series.

Morris Nichols attorneys Jeffrey R. Wolters, Patricia O. Vella, and Eric S. Klinger-Wilensky contributed three chapters to the 2012 edition of Corporate Attorney's Practice Guide, published by Lexis Nexis.

Eric Klinger-Wilensky, "Corporate Governance Developments in a Recessionary Environment," Securities Regulation & Law Report, Vol. 41, No. 20 (May 18, 2009)

Eric Klinger-Wilensky, "2007 Developments in Delaware Corporation Law," Securities Regulation & Law Report, Vol. 40, No. 19 (May 12, 2008)

Eric Klinger-Wilensky, "2006 Developments in Delaware Corporation Law on Directors: Good Faith, Duties in Zone of Insolvency, and Structuring Deals," 39 Securities Regulation & Law Report 476 (Mar. 26, 2007)

Eric Klinger-Wilensky, "A Contractarian Critique of the Theory of Auto-Limitation: The Fundamental Law of International Relations," 150 U. Pa. L. Rev. 2011 (2002)
Honors & Recognitions
Chambers USA, America's Leading Lawyers for Business, listed in Delaware corporate M&A, 2016-2023
The Legal 500 US, mentioned in Delaware corporate counsel, 2015, 2017, 2019-2021, 2023
IFLR1000 United States, listed as a leading Delaware attorney, 2020-2023
The Best Lawyers in America, included in Delaware corporate governance and mergers and acquisitions, 2016-2024, and corporate law, 2021-2024. Designated "Lawyer of the Year" in corporate law, 2023
Delaware Super Lawyers, recognized in mergers and acquisitions, 2013-2019
Delaware HIV Consortium's WOW Awards Celebration, named Corporate Awardee recognizing the contributions of community leaders and supporters working to improve the quality of life for people in Delaware living with HIV/AIDS, 2019
Professional & Civic
American Bar Association (Business Law Section, Private Equity and Venture Capital Committee (former chair), Mergers and Acquisitions Committee, Two- Step Merger Agreement Task Force (co-chair), Diversity Committee (LGBT Involvement Subcommittee, former vice chair))
Bloomberg Law: Corporate Transactions (Advisory Board)
Delaware State Bar Association (Corporation Law Section and Lawyer Assistance Committee)
Gay and Lesbian Lawyers of Philadelphia (former chair)
University of Pennsylvania Institute for Law and Economics (former Board of Trustees member)
Clerkships
Law Clerk to Chancellor William B. Chandler III and Vice Chancellor John W. Noble, Delaware Court of Chancery, 2003-2004
Education
University of Pennsylvania Law School, JD, cum laude, Order of the Coif, 2003
University of Pennsylvania Law Review, Executive Editor
Hofstra University, BA, social sciences, summa cum laude, 2000
Admissions
Delaware, 2005
New York, 2004
Chambers USA sources praise his "extremely deep subject matter expertise," adding, "he is highly strategic," with "a very soft spoken but incisive ability to persuade in a disarming way."