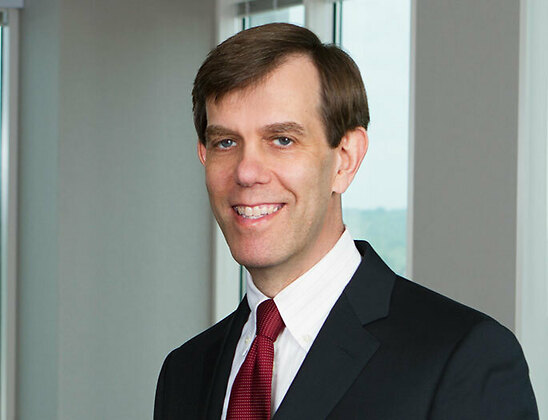 Ken Nachbar's practice focuses on cases involving mergers and acquisitions, control contests, shareholder class and derivative actions, and contractual disputes.
He advises corporate clients and boards of directors with respect to litigation and transactional matters including structuring of corporate transactions, defensive mechanisms and representation of special negotiating committees and special litigation committees.
As both lead and co-counsel, Ken has litigated many of the seminal cases involving Delaware corporate law for clients such as FedEx Corporation, Oracle Corporation, Air Products and Chemicals, Inc. and KFC Corporation, as well as many private companies. Ken has also advised special committees of the boards of many Fortune 500 companies in a wide variety of industries, including information technology, financial services, manufacturing and consumer products.
Ken is a Fellow of the American College of Trial Lawyers. Chambers USA has listed Ken in its top band for Delaware Court of Chancery since its inception (2002-2023). Clients and peers describe him as "a terrific Chancery Court lawyer" who has a "tremendous effect on the courts in Delaware." He "has the rare combination of a substantive command of the law and the ability to get up there and effectively argue cases." "You know you must bring your 'A' game when you are against him."
Experience
Successfully argued certified questions of Delaware partnership law before the Delaware Supreme Court. United States v. Sanofi-Aventis U.S. LLC, 226 A.3d 1117 (Del. 2020)
As co-lead counsel, is currently representing Williams Companies in litigation seeking to recover a $410 million termination fee. Williams Companies v. Energy Transfer Equity L.P. (Delaware Court of Chancery trial held Spring 2021)
Represented the acquirer in a case concerning claims of material adverse effect (MAE) on the target's business due to the impact of COVID-19. The target company sought specific performance to compel acquirer to close $1.6 billion two-step merger agreement in the wake of diminished performance. Forescout Technologies, Inc. v. Ferrari Group Holdings, L.P., et al., Del. Ch., C.A. No. 2020-0385-SG (Del. Ch. 2020)
Successfully argued that the Maduro government had the legal right to control CITGO Petroleum Co. Jimenez v. Palacios, 250 A.3d 814 (Del. Ch. 2019), aff'd, 237 A.3d 68 (Del 2020)
Successfully represented controlling member in defending a suit by minority members seeking to force the sale of the company – the trial court's post-trial opinion requiring such a sale was reversed on appeal. In re Oxbow Carbon LLC Unitholder Litig., 2018 WL 3655257 (Del. Ch. Aug. 1, 2018), rev'd, 202 A.3d 482 (Del. 2019)
As lead counsel, successfully represented respondent in dissolution case and ownership dispute involving cryptocurrency company, obtaining a favorable judgment that his client, a co-founder of Coinmint, LLC had properly exercised control of the Company and that there was no deadlock warranting judicial intervention. In re Coinmint LLC, C.A. No. 2019-0983-MTZ (Del. Ch. May 18, 2021)
As lead counsel, secured dismissal of claims that controlling stockholders had breached fiduciary duties in recapitalizing the company, and successfully defended that result on appeal. Urdan v. WR Capital Partners, LLC, 22019 WL 3891720 (Del. Ch. Aug. 19, 2019), aff'd, 244 A.3d 668 (Del. 2020)
As lead counsel, successfully represented seller in multiyear litigation in which seller successfully obtained approximately $30 million in withheld earnout and indemnity payments, successfully defended those results in two appeals. Greenstar IH Rep LLC v. Tutor Perini Corp., 2017 WL 5035567 (Del. Ch. Oct. 31, 2017), aff'd, 186 A.3d 799 (Del. 2018); 2019 WL 6884752 (Del. Ch. Dec. 4, 2019), aff'd, 240 A.3d 1 (2020)
As lead counsel, obtained favorable decisions following trial concerning rights in a private LLC, and successfully defended that result on appeal. Terramar Retail Centers, LLC v. Marion #2-Seaport Trust, 2019 WL 2208465 (Del. Ch. May 22, 2019), aff'd, 222 A.3d 581 (Del. 2019)
Successfully argued the appeal in a case challenging the sale of a public company. In re PLX Technology Inc. S'holders Litig., 211 A.3d 137 (Del. 2019)
As lead counsel, successfully prosecuted advancement claims on behalf of former officers and directors. Weil v. VEREIT Operating Partnership, L.P., 2018 EL 834428 (Del. Ch. Feb. 13, 2018)
Negotiated a settlement of a high-profile proxy contest. Mudrick Capital Management LP et al. v. Monroe III et al., Del. Ch., C.A. No. 2018-0699 (Del. Ch. 2018)
Secured a favorable decision on behalf of the Zohar Companies in a highly contentious action involving the disputed ownership of the companies' stock. Zohar II 2005-1, Ltd v. FSAR Holdings, 2017 WL 5956877 (Del. Ch., Nov. 30, 2017) and successfully opposed a motion to vacate the favorable opinion after Defendants actions mooting the appeal. Del. Supr. No. 6, 2008 (Del. Oct 13, 2020) (Order)
Successfully argued a motion to dismiss a derivative action against the directors of Duke Energy Corporation alleging that the directors acted improperly and caused Duke to suffer fines and other regulatory consequences as a result of a significant environmental incident in which coal ash entered the Dan River in North Carolina, and successfully defended a subsequent appeal. In re Duke Energy Corporation Coal Ash Deriv. Litig., 2017 WL 5256305 (Del. Ch. Dec. 8, 2016), aff'd 177 A.3d 47 (Del. 2017)
Successfully argued a motion to dismiss derivative claims accusing United Parcel Service Inc. directors of faulty oversight that led to an alleged scheme to haul untaxed cigarettes. Horman v. Abney, 2017 WL 242571 (Del. Ch., Jan. 19, 2017)
Successfully argued for dismissal of a claim of "wrongful refusal" of a Rule 23.1 demand. Friedman v. Maffei, 2016 WL 1555331 (Del. Ch. Apr. 13, 2016)
Argued the insurers' appeal of a several hundred-million-dollar asbestos coverage dispute, successfully obtaining certification to the NY Court of Appeals of a threshold issue on which the trial court had ruled against the insurers. In re Viking Pump, Inc., 2015 WL 3618924 (Del. June 10, 2015)
Successfully argued threshold motions in connection with plaintiffs' complaint seeking mandatory redemption of preferred stock. TCV VI, L.P. v. TradingScreen Inc., 2015 WL 1598045 (Del. Ch. February 26, 2015)
Successfully represented The Men's Wearhouse in expedited litigation, leading to its acquisition of Jos. A Bank Clothiers, Inc. The Men's Wearhouse, Inc. v. Wildrick, et al., Del. Ch. No. 9383
Successfully argued the first Delaware case upholding a forum selection bylaw. Boilermakers Local 154 Retirement Fund v. Chevron Corp., 73 A.3d 934 (Del. Ch. 2013)
As co-lead counsel, advised Air Products in connection with a $7 billion takeover transaction, including trial of an action challenging the defensive tactics of the board of directors of Airgas and defense of an action by Airgas challenging certain bylaw amendments proposed by Air Products. Air Products and Chemicals, Inc. v. Airgas, Inc., 2010 WL 3960599 (Del. Ch.)
As lead counsel for the outside directors of Barnes & Noble, Inc. successfully defended through trial an action brought by an 18 percent stockholder seeking to invalidate Barnes & Noble's rights plan. Yucaipa American Alliance Fund II, L.P. v. Riggio, 1 A.3d 310 (Del. Ch. 2010)
As lead counsel for the major sports leagues and the NCAA, successfully challenged Delaware's proposed sports betting scheme. Office of the Commissioner of Baseball v. Markell, 579 F. 3d. 293 (3d Cir. 2009)
Successfully defended acquiror in trial seeking specific performance of a merger agreement. Frontier Oil Corp. v. Holly Corp., 2005 WL 1039027 (Del. Ch. 2005)
Successfully argued and obtained summary judgment in favor of Larry Ellison in $900 million insider trading case. In re Oracle Corp. Deriv. Litig., 867 A.2d 904 (Del. Ch. 2004)
News & Insights
Media Mention

,

Lawdragon 500

,

09.13.2023

Lawdragon500 Leading Litigators in America second annual guide includes six Morris Nichols partners from the firm's corporate litigation and IP litigation practices.
Media Mention

,

The Best Lawyers

,

08.17.2023

The Best Lawyers in America has released its 2024 edition, listing 39 attorneys from Morris Nichols. The results are based on peer-review evaluations from more than 76,000 eligible attorneys.

Media Mention

,

The Legal 500 US

,

06.07.2023

The Legal 500 US, a nationwide guide to the foremost law firms in the United States has again ranked Morris Nichols.

Media Mention

,

Chambers USA

,

06.01.2023

Chambers USA has again ranked Morris Nichols in Band 1 for Bankruptcy/Restructuring, Chancery, Corporate M&A & Alternative Entities, and Intellectual Property.

Media Mention

,

Super Lawyers

,

05.19.2023

2023 Delaware Super Lawyers selects 11 Morris Nichols attorneys for inclusion.

Media Mention

,

Lawdragon 500

,

10.10.2022

The inaugural list of Lawdragon 500 Leading Litigators in America includes five Morris Nichols partners from the firm's corporate litigation and IP litigation practices.

Media Mention

,

The Best Lawyers in America

,

08.18.2022

The Best Lawyers in America has released its 2023 edition, listing 35 attorneys from Morris Nichols. The results are based on peer-review evaluations from more than 71,000 eligible attorneys.

Media Mention

,

The Legal 500 US

,

06.08.2022

Morris Nichols was again ranked in The Legal 500 US, a nationwide guide to the foremost law firms in the United States.

Media Mention

,

Chambers USA

,

06.01.2022

Chambers USA has again ranked Morris Nichols in Band 1 for Bankruptcy/Restructuring, Chancery, Corporate M&A & Alternative Entities, and Intellectual Property.

Media Mention

,

Super Lawyers

,

05.25.2022

2022 Delaware Super Lawyers slected thirteen Morris Nichols attorneys for inclusion.

Media Mention

,

The Best Lawyers in America

,

08.19.2021

The Best Lawyers in America has released its 2022 edition, listing thirty-two attorneys from Morris Nichols. The results are based on peer-review evaluations from more than 66,000 eligible attorneys.

Media Mention

,

The Legal 500

,

06.10.2021

Morris Nichols was ranked in The Legal 500 US, a nationwide guide to the foremost law firms in the United States.

Media Mention

,

Super Lawyers

,

05.26.2021

One dozen Morris Nichols attorneys have been selected for inclusion in 2021 Delaware Super Lawyers.

Media Mention

,

Chambers USA

,

05.20.2021

The 2021 edition of Chambers USA has again ranked Morris Nichols in the top tier in four Delaware practice categories.

Firm News

,

Benchmark Litigation

,

10.05.2020

Thirty-one Morris Nichols attorneys were recognized in the 2021 edition of The Best Lawyers in America. The results are based on peer-review evaluations from more than 67,000 eligible attorneys.

The Legal 500 United States today released its 2020 edition, ranking Morris, Nichols, Arsht & Tunnell LLP in its nationwide guide to the foremost law firms in the United States.

Wilmington, DE (September 25, 2019) - The 2020 edition of Benchmark Litigation's guide to the leading U.S. litigation law firms again recognizes Morris, Nichols, Arsht & Tunnell LLP in the top "Highly Recommended" band for Delaware law firms. The guide notes that Morris Nichols "has established itself as one of the most respected presences in the Delaware legal market."

Wilmington, DE (August 15, 2019) - Thirty-five Morris Nichols attorneys were selected for inclusion in the 2020 edition of The Best Lawyers in America. The results are based on peer-review evaluations from more than 94,000 eligible attorneys.

Wilmington, DE (May 29, 2019) - The Legal 500 United States released its 2019 edition today. Morris, Nichols, Arsht & Tunnell LLP is once again "highly rated" in the nationwide guide to the foremost law firms in the United States.

Fifteen Morris Nichols attorneys have been selected for inclusion in 2019 Delaware Super Lawyers. Derek C. Abbott and William M. Lafferty appear on the "Top 10" list recognizing the Delaware lawyers who received the highest point totals - with Bill designated as the "Number One" attorney on the Top 10. In addition, attorneys Eric S. Klinger-Wilensky and D. McKinley (Mac) Measley were recognized as Delaware Rising Stars.

Wilmington, DE (April 25, 2019) - The 2019 edition of Chambers USA: America's Guide to Leading Lawyers for Business has again ranked Morris, Nichols, Arsht & Tunnell LLP as a leading Delaware law firm in four practice categories.

Wilmington, DE (November 14, 2018) - Benchmark Litigation has released its annual legal directory focusing exclusively on the litigation and disputes market. The 2019 edition again ranks Morris, Nichols, Arsht & Tunnell LLP in the top "Highly Recommended" band for Delaware law firms.

Wilmington, DE (August 15, 2018) - Thirty-three attorneys from Morris, Nichols, Arsht & Tunnell LLP were selected for inclusion in the 2019 edition of The Best Lawyers in America. The results are based on peer-review evaluations from more than 87,000 eligible attorneys.

Wilmington, DE (May 31, 2018) - The Legal 500 United States 2018 has ranked Morris, Nichols, Arsht & Tunnell LLP in its nationwide guide to the leading law firms in the United States.

Wilmington, DE (May 18, 2018) - Seventeen Morris Nichols attorneys have been selected for inclusion in 2018 Delaware Super Lawyers. William M. Lafferty was ranked number one on the "Top 10" list for Delaware. In addition, attorneys Eric S. Klinger-Wilensky, Kimberly Gill McKinnon, D. McKinley (Mac) Measley, and Andrew R. Remming and Jeremy A. Tigan were recognized as Delaware Rising Stars.

Wilmington, DE (May 3, 2018) - Morris, Nichols, Arsht & Tunnell LLP has been ranked Band 1 in four Delaware practice categories in the 2018 edition of Chambers USA: America's Leading Lawyers for Business. The firm was ranked in the highest tier for Bankruptcy/Restructuring, Chancery, Corporate M&A & Alternative Entities, and Intellectual Property.

Speaking Engagement

,

New Orleans, Louisiana

,

03.15.2018 Through 03.16.2018

Wilmington, DE (August 15, 2017) - Thirty-two attorneys from Morris, Nichols, Arsht & Tunnell LLP were selected for inclusion in the 2018 edition of The Best Lawyers in America. The results are based on peer-review evaluations from more than 83,000 eligible attorneys.

Wilmington, DE (May 31, 2017) - The Legal 500 United States 2017 results have been released and once again "top-notch firm" Morris, Nichols, Arsht & Tunnell LLP ranks among leading U.S. law firms in two M&A categories.

Wilmington, DE (May 26, 2017) - The 2017 edition of Chambers USA: America's Leading Lawyers for Business again ranked Morris, Nichols, Arsht & Tunnell LLP as a Band 1 law firm in the Delaware categories for Bankruptcy/Restructuring, Chancery, Corporate M&A & Alternative Entities, and Intellectual Property.

Wilmington, DE (May 12, 2017) - Sixteen Morris Nichols attorneys have been selected for inclusion to the 2017 Delaware Super Lawyers list. William M. Lafferty was named to the "Top 10" list for Delaware. In addition, attorneys Eric S. Klinger-Wilensky, Kimberly Gill McKinnon, D. McKinley (Mac) Measley, and Curtis S. Miller were recognized as 2017 Delaware Rising Stars.

Wilmington, DE (October 24, 2016) - Benchmark Litigation has released its 10th anniversary guide to the leading litigation firms in the United States. The 2017 publication again ranked Morris Nichols "Highly Recommended" for Delaware with Benchmark noting the firm's reputation "one of the most respected presences in the Delaware legal market."

Wilmington, DE (August 15, 2016) - Thirty attorneys from Morris, Nichols, Arsht & Tunnell LLP were selected for inclusion in the 2017 edition of The Best Lawyers in America®. The results are based on peer-review evaluations from more than 79,000 eligible attorneys.

Wilmington, DE (June 15, 2016) - Morris, Nichols, Arsht & Tunnell LLP has been ranked as a leading M&A law firm in The Legal 500 United States 2016. Now in its tenth edition, the U.S. guide organizes various practice areas into a single national ranking to highlight firms with a national presence in sophisticated and complex matters.

Wilmington, DE (May 27, 2016) - The 2016 edition of Chambers USA: America's Leading Lawyers for Business again ranked Morris, Nichols, Arsht & Tunnell LLP as a Band 1 law firm in the Delaware categories for Bankruptcy/Restructuring, Chancery, Corporate M&A & Alternative Entities, and Intellectual Property.

Wilmington, DE (May 13, 2016) - Seventeen Morris Nichols attorneys have been selected for inclusion to the 2016 Delaware Super Lawyers list. Jack B. Blumenfeld was named to the "Top 10" list for Delaware. In addition, attorneys Eric S. Klinger-Wilensky, D. McKinley (Mac) Measley, Curtis S. Miller, and Matthew R. Clark were recognized as 2016 Delaware Rising Stars.

Speaking Engagement

,

New Orleans, Louisiana

,

03.17.2016 Through 03.18.2016
Honors & Recognitions
Chambers USA: America's Leading Lawyers for Business, ranked in Delaware Chancery, since 2007
The Legal 500 US, Leading Lawyer in M&A litigation, 2014-2019; Hall of Fame in M&A litigation 2020-2023
Benchmark Litigation, Local Litigation Star in general commercial, 2013-2021
The Best Lawyers in America, listed in various Delaware commercial and M&A litigation categories, since 2007; Delaware Lawyer of the Year for bet-the-company litigation, 2015, 2018, 2021
Lawdragon Magazine, 500 Leading Lawyers in America
Delaware Super Lawyers, listed in mergers and acquisitions, 2007-2023; listed in the "Top 10", 2020-2023
Who's Who Legal, listed in corporate governance, litigation and M&A, 2014-2022
Professional & Civic
American College of Trial Lawyers (Fellow)
American Bar Association
Delaware Board on Certified Court Reporters (Former Chairman)
Delaware State Bar Association
US District Court for the District of Delaware (Former member, Rules Committee)
Education
New York University School of Law, JD, 1981
New York University Review of Law and Social Change, member, 1980-1981
Haverford College, BA, economics, 1978
Admissions
Delaware, 1981
US District Court for the District of Delaware, 1982
US Court of Appeals for the Third Circuit, 1987
US Supreme Court, 2010
Clients and peers say Ken is an "absolute powerhouse" who has a "tremendous effect on the courts in Delaware ... you know you must bring your 'A' game when you are against him." - Chambers USA