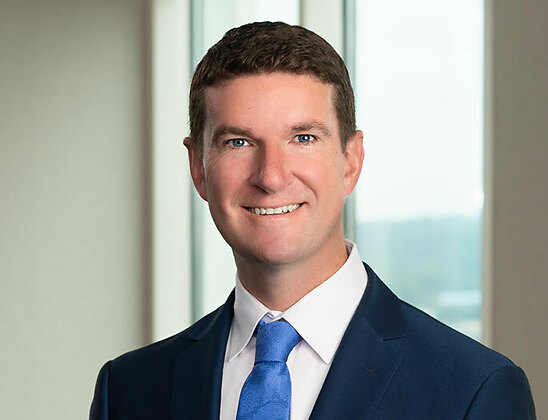 Jason's practice focuses on limited liability company, partnership (including master limited partnerships (MLPs)) and statutory trust law.
Jason represents clients in a broad range of commercial matters, including mergers, asset acquisitions, joint ventures, financings and bankruptcy related transactions, and prepares Delaware legal opinions in connection with these matters. Jason has also worked extensively in bank regulatory matters and unclaimed property audits, compliance and voluntary disclosure programs.
Jason regularly represents private equity, hedge fund and mutual fund companies that organize investment funds as Delaware limited partnerships, limited liability companies and/or statutory trusts and assists these companies with other Delaware law matters. He has also advised numerous bank and other financial institutions with the organization, acquisition and disposition of banks and trust companies, including limited purpose trust companies. Jason helps clients resolve issues and accomplish transactions in a wide range of other commercial settings, including serving as Delaware counsel to MLPs. He drafts and negotiates credit and security documents; merger, asset sale and stock sale documents; and general commercial contracts. In connection with all of these types of matters, Jason has extensive experience in preparing Delaware legal opinions and has developed a focus in preparing legal opinions for new market tax credit transactions.
---
As outside counsel, Jason has advised dozens of companies, including many Fortune 500 companies, in connection with unclaimed property issues. He has represented clients across a broad range of industries in audits, voluntary disclosure programs and compliance matters.
Jason currently serves as chair of Morris Nichols' Recruiting Committee.
News & Insights
While not binding on the Court, the recommendation, if accepted, would allow Delaware to Retain hundreads of millions of dollars in MoneyGram teller checks escheated to it as MoneyGram's state of incorporation.
Media Mention

,

The Legal 500 US

,

06.08.2022

Morris Nichols was again ranked in The Legal 500 US, a nationwide guide to the foremost law firms in the United States.

Media Mention

,

The Legal 500

,

06.10.2021

Morris Nichols was ranked in The Legal 500 US, a nationwide guide to the foremost law firms in the United States.

Media Mention

,

Law360

,

02.10.2021

Law360 Pulse recently asked a group of Delaware attorneys, recent law school graduates, and mentors how they have navigated the pandemic-related challenges to starting a legal career. Morris Nichols partner Jason Russell and law clerk Catherine Butchy shared their insights.

Speaking Engagement

,

12.16.2020

Jason Russell will co-facilitate the upcoming UPPO Industry Focus Conference Call for Securities.

Speaking Engagement

,

Virtual

,

11.17.2020

Morris Nichols partners, Jason Russell and Jim Honaker, will serve as presenters. Jason will speak on "Recent Developments in Unclaimed Property in Delaware." Jim will present the session "Recent Statutory Amendments to the DGCL."

Article

,

ABA The Business Lawyer

,

Fall 2020

Through the years, alternative entities have evolved in complexity and grown in popularity, particularly limited partnerships ("LPs") and limited liability companies ("LLCs"). Morris Nichols attorneys Don Parsons, Jason Russell and Koah Doud contributed a look-back article on alternative entities to the 75th Anniversary edition of The Business Lawyer.

The Delaware Supreme Court recently decided the case of Murfey v. WHC Ventures, LLC, No. 294, 2019 (Del. July 13, 2020), which involved a dispute over whether the plaintiff limited partners were entitled to certain books and records under the partnership agreement in question.

The Legal 500 United States today released its 2020 edition, ranking Morris, Nichols, Arsht & Tunnell LLP in its nationwide guide to the foremost law firms in the United States.

Publication

,

Bloomberg BNA: Corporate Practice Portfolio Series

,

12.04.2019

Morris Nichols partners Lou Hering, David Harris, and Jason Russell are coauthors of the Bloomberg BNA Corporate Practices Series Portfolio, Limited Liability Companies: Legal Aspects of Organization, Operation, and Dissolution. Morris Nichols attorneys Sean Sullivan and Melanie Young are also acknowledged for their significant contributions.

Speaking Engagement

,

Webinar

,

04.23.2019

Wilmington, DE (August 31, 2018) - Delaware Business Times has selected Morris, Nichols, Arsht & Tunnell LLP partner R. Jason Russell as one of its "40 Under 40" achievers and innovators in Delaware. The annual DBT40 highlights 40 ambitious, young Delaware professionals who are making a name for themselves through professional excellence and community involvement.

Article

,

Law360

,

08.23.2018

Delaware recently passed amendments to the Delaware Limited Liability Company Act that enable a new type of series of an LLC known as a "registered series." The changes address historical uncertainty among lenders seeking to perfect a security interest with respect to a secured lending transaction involving a series of a Delaware limited liability company as a borrower.

Article

,

Practical Law Journal

,

05.2017

Wilmington, DE (February 6, 2017) - Morris Nichols successfully represented Terminal Investment Limited SARL ("TiL") as lead counsel in its cross-border acquisition from Hanjin Shipping Co., Ltd. ("Hanjin") of a controlling stake in Total Terminals International, LLC ("TTI"), a Delaware limited liability company which operates two marine terminals on the U.S. West Coast. The complex deal successfully closed on February 1, 2017.

Article

,

Delaware Law Review

,

12.2016

This article addresses a few recent Delaware commercial law developments that are particularly relevant to drafting and interpreting certain provisions in merger agreements, stock purchase agreements, asset purchase agreements and other transaction documents.

Wilmington, DE (January 4, 2016) - Morris, Nichols, Arsht & Tunnell LLP is pleased to announce that Mac Measley, Andrew Remming and Jason Russell have been elected partners, and that Karl Randall has been promoted to special counsel, effective January 1, 2016.

Article

,

Law360

,

08.05.2014

Delaware has furthered its general policy of giving maximum effect to the principle of freedom of contract and to the enforceability of contracts in accordance with their terms by passing legislation that authorizes a statute of limitations of up to 20 years for breach of contract claims. Delaware is the first state to adopt a statute of limitations of this length for breach of contract claims.

Article

,

Practical Law The Journal

,

04.2012

Louis Hering, Morris Nichols Commercial Law Counseling Group partner, and associate R. Jason Russell, authored "Series LLC"–appearing in the April 2012 issue of Practical Law The Journal.
Honors & Recognitions
The Legal 500 US, Next Generation Lawyer in M&A commercial Delaware counsel, 2019-present
Delaware Business Times, named to 40 Under 40 achievers and innovators, 2018
Professional & Civic
American Bar Association (Business Law Section, Committee on LLCs, Partnerships and Unincorporated Business Associations, Legal Opinion Committee)
Boys & Girls Club of Delaware, Wilmington Unit (Board Member, 2008-2012)
Delaware State Bar Association (Commercial Law Section, Former Chair)
Sanford School (Member, Board of Trustees, 2019-present)
Clerkships
Extern to the Honorable Kent A. Jordan, US District Court for the District of Delaware, 2007
Education
Villanova University School of Law, JD, cum laude, 2007
Villanova Law Sports & Entertainment Law Journal, Symposium Editor, 2006-2007; Staff Member, 2005-2006
University of Delaware, BSBA, Finance and Economics, cum laude, 2002
In 2018, Jason was named one of the Delaware Business Times 40 Under 40 achievers and innovators in Delaware.