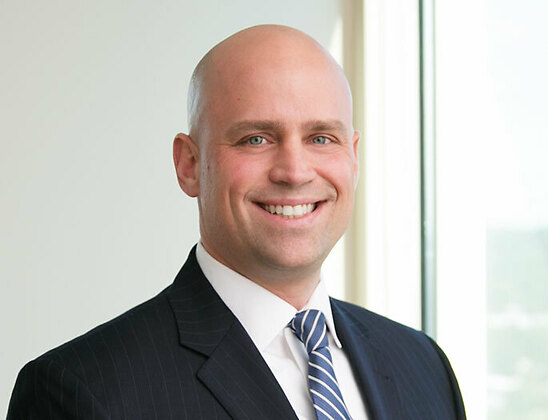 J. Zachary
Haupt
View All Practices
Zach's practice focuses on advising individuals, institutional fiduciaries, private wealth managers, and their counsel on matters involving Delaware trusts and estates.
He regularly works with clients to settle new trusts and to modify existing irrevocable trusts through decantings, mergers, consent modifications, non-judicial settlement agreements, administrative amendments, and judicial reformations. Additionally, Zach assists clients with the creation and modification of estate plans and the administration of Delaware estates.
Drawing on his knowledge of Delaware trust law and his litigation experience, Zach also advises individuals and fiduciaries in connection with contested and uncontested matters in the Delaware Court of Chancery.
Zach is an active member of the Estates and Trusts Section of the Delaware State Bar Association where he serves as the Section Chair and Chair of the Electronic Wills and Trusts Committee. Zach is also a member of the Delaware Estate Planning Council. In 2020, he graduated with the inaugural class of the Mid-Atlantic Fellows Institute of the American College of Trust and Estate Counsel (ACTEC). In 2022, he was recognized as an "associate to watch" in Chambers HNW's guide to leading individuals in Delaware Private Wealth Law. Zach has also been included in Best Lawyers: Ones to Watch for his work in trusts and estates and trusts and estates litigation.
He regularly writes on Delaware law developments and serves as Delaware contributor to Thomson Reuters' Practical Law guide on Estate Tax.
Prior to joining Morris Nichols, Zach worked as an associate in the litigation department of a Delaware law firm and gained experience in financial services as an accountant at a large international facility management company.
News & Insights
Morris Nichols attorneys Zach Haupt and Anthony Raucci have been promoted to special counsel effective January 1, 2023.
Morris Nichols' Delaware Trust Law Companion is an invaluable resource for professionals whose practice involves Delaware trusts.

Media Mention

,

The Best Lawyers in America

,

08.18.2022

The Best Lawyers in America has released its 2023 edition, listing 35 attorneys from Morris Nichols. The results are based on peer-review evaluations from more than 71,000 eligible attorneys.

Media Mention

,

Chambers High Net Worth

,

07.14.2022

Chambers High Net Worth 2022 again ranked Morris, Nichols, Arsht & Tunnell LLP in Band 1 for Private Wealth Law in Delaware.

Article

,

Delaware Banker Magazine

,

05.26.2022

The attorney-client privilege is a long-recognized legal principal that, in general terms, serves to protect confidential communications between an attorney and his or her client from disclosure.

Media Mention

,

The Best Lawyers in America

,

08.19.2021

The Best Lawyers in America has released its 2022 edition, listing thirty-two attorneys from Morris Nichols. The results are based on peer-review evaluations from more than 66,000 eligible attorneys.

Media Mention

,

Chambers High Net Worth

,

07.22.2021

The 2021 edition of Chambers High Net Worth has again ranked Morris Nichols in Band 1 for Private Wealth Law in Delaware.

Article

,

Delaware Banker Magazine

,

Spring 2021

When implementing a plan involving the transfer of assets to more than one trust with overlapping donors and beneficiaries, prospective donors and their advisers should be mindful of the possible application, and implications, of the so-called "reciprocal trust doctrine."

Article

,

Delaware Banker Magazine

,

Spring 2020

One of the many significant developments in the field of trust lawover the past decade has been the increasing popularity of so called "silent trusts". The term "silent trust" generally describes an arrangement in which a trustee is prohibited under the terms of a governing instrument from providing information to the trust's beneficiaries, or where the trustee is relieved from its common law duty to provide information to beneficiaries, so that information is only shared when it's deemed appropriate.

Article

,

Practical Law

,

04.27.2020

Morris Nichols attorneys Todd Flubacher and J. Zachary Haupt authored three guides on Delaware law for Practical Law. Their Delaware Estate Tax Q&A guide addresses whether a jurisdiction has any estate tax or other similar taxes imposed at death and, for jurisdictions currently imposing a state estate tax.

Article

,

Trusts & Estates Magazine

,

08.01.2019

In June, Delaware enacted its latest installment of annual trust legislation. Trust Act 2019 includes many revisions and clarifications, but two new statutes, Sections 3343 and 3344 of Title 12 of the Delaware Code, represent material advancements in the law.

Wilmington, DE (June 19, 2019) -Morris, Nichols, Arsht & Tunnell LLP associate J. Zachary Haupt has been accepted into the inaugural class of the Mid-Atlantic Fellows Institute of the American College of Trust and Estate Counsel (ACTEC).

Article

,

Delaware Banker Magazine

,

Spring 2019

The U.S. Supreme Court will soon render a decision that could have a significant impact on the manner in which some states tax income accumulated in nongrantor trusts.

Wilmington, DE (May 23, 2016) - Morris, Nichols, Arsht & Tunnell LLP is pleased to welcome J. Zachary Haupt to the Trusts, Estates & Tax Group. With six years of experience practicing law in Delaware, he recently earned his LL.M. in Taxation from Georgetown University Law Center. Before entering private law practice, he was an accountant at a large multi-national facility management company.

J. Zachary Haupt, "If You're Incorporated in Delaware, You Can Be Sued in Delaware, Federal Judge Says," Del. Bus. Ct. Insider (June 29, 2011)

Article

,

Delaware Business Court Insider

,

04.27.2011
Professional & Civic
Delaware Estate Planning Council
Delaware State Bar Association (Estates and Trust Law Section, Section Chair of the Electronic Wills and Trusts Committee; Taxation Section)
Mid-Atlantic Fellows Institute of the American College of Trust and Estate Counsel (ACTEC) (Member of Inaugural Class)
Thomson Reuters' Practical Law (Delaware Estate Tax Contributor)
Uniform Law Commission (Observer, Electronic Wills Drafting Committee)
Education
Georgetown University Law Center, LLM, taxation, with distinction, 2016
Widener University School of Law, JD, magna cum laude, 2009
The Delaware Journal of Corporate Law, articles editor, 2009
University of Delaware, BS, Finance and Management, 2001
Admissions
Delaware, 2009
US District Court for the District of Delaware, 2010
US Court of Appeals for the Third Circuit, 2010
Chambers HNW sources say Zach is an "exceptional attorney with an extensive understanding of complex legal matters."