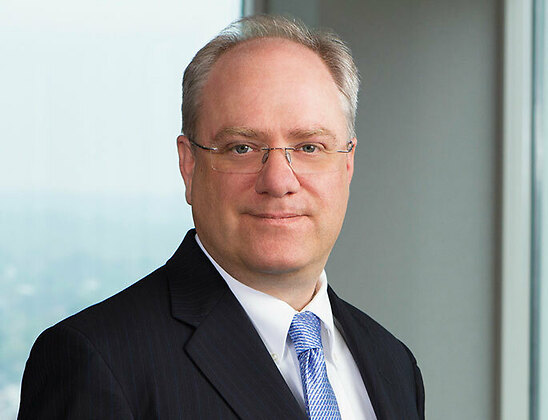 Tom represents national and regional clients in business disputes and trust litigation matters before the Delaware Court of Chancery, Delaware Superior Court and Delaware Supreme Court, as well as the federal courts of Delaware and courts in other jurisdictions.
In his corporate litigation practice, Tom focuses on matters arising out of corporate governance, mergers and acquisitions, shareholder class and derivative actions and appraisal disputes. He has represented numerous companies in M&A-related actions concerning the enforcement of merger agreements and post-closing litigation. Tom also regularly counsels and represents both corporate and individual clients in connection with advancement and indemnification rights, and regularly handles control disputes and requests for companies' books and records. In addition to appearing before the state and federal courts of Delaware, Tom often works with boards of directors and special committees advising on both transactional issues, including defensive mechanisms, and litigation matters.
As a part of his regular practice, Tom has extensive experience in the alternative entities field, litigating and advising on matters involving master limited partnerships (MLPs), limited liability companies (LLCs), and limited partnerships (LPs). He has been mentioned in The Legal 500 US for his M&A litigation work, where sources say Tom is "a valued partner and resource in handling a variety of Court of Chancery litigation," and that "he is efficient, knowledgeable, and has great instincts."
---
Tom also represents individual and corporate trustees in trusts and estates litigation. His fiduciary litigation practice covers a range of areas, including disputes involving fiduciary issues, breach of trust, interpretation, and disposition. Recognized as a leader in his field, Tom has been selected by his peers for inclusion in The Best Lawyers in America as a leading Delaware attorney for Litigation - Trusts and Estates.
Experience
Corporate & Business Law
Represented two directors in proxy contest regarding the election of directors of a Florida-based health company, following a three-way $1.35 billion reverse merger. Jeffery R. Bray, et al., v. Avi Katz, Del. Ch., C.A. No. 022-0489
Represented Comtech Telecommunications Corp. in dispute involving "material adverse effect" (MAE) and specific performance. Comtech Telecommunications Corp and Convoy Ltd. v. Gilat Satellite Networks Ltd., Del. Ch., C.A. No. 2020-0553-JRS and In re: Comtech/Gilat Merger Litigation, Del. Ch., C.A. No. 2020-0605-JRS
Represented Borealis Power and BPC Health in connection with suit to enforce a right of first offer in a shareholders agreement. Borealis Power Holdings Inc. and BPC Health Corporation v. Hunt Strategic Utility Investment, L.L.C., Del. Ch. C.A. No. 2019-0582-VCG
Represented medical devices company Channel Medsystems, Inc. in litigation over Boston Scientific Corporation's attempt to terminate its merger agreement. Channel Medsystems, Inc. vs. Boston Scientific Corporation and NXT Merger Corp., Del. Ch., C.A. No. 2018-0673-AGB
Represented generic pharmaceutical company Akorn Inc. in litigation over whether global healthcare company Fresenius improperly terminated a merger agreement with Akorn. Akorn Inc. v. Fresenius Kabi AG et al., Del. Ch., C.A. No. 2018-0300-VCL
Represented Oxbow in suit to interpret operating agreement in connection with attempt by minority member to force a sale of the company. Crestview-Oxbow Acquisition, LLC et al. v. Oxbow Carbon LLC, Del. Ch., C.A. No. 2018-0654-VCL
Defended major pipeline companies in Chancery actions challenging purchase and sale transactions with affiliates. Gerber v. Enterprise Products Holdings, LLC, Del. Ch., C.A. No. 5989-VCN
Represented Dollar Tree/Family Dollar in connection with suit to appoint a receiver for Dollar Express and recover monies owed under a transition services agreement. Dollar Tree, Inc., et al. v. Dollar Express LLC, et al., Del. Ch., C.A. No. 2017-0411-AGB
Represented founder and majority shareholder of craft rye whiskey start-up in opposing takeover attempt. Bhakta v. Faessen, Del. Ch., C.A. No. 12314-VCG
Represented company in appraisal and class action cases. Virtus Capital L.P. v. Eastman Chemical Co. et al., Del. Ch., C.A. No. 9808-VCL
Represented directors and company in breach of fiduciary duty litigation challenging the sale of the company. In re Rural/Metro Corporation Stockholders Litigation, Consol. Del. Ch., C.A. No. 6350-VCL
Represented the special committee and partnership in an action challenging a joint venture with the partnership's sponsor. Brinckerhoff, Peter vs Enbridge Energy Co Inc., Del. Ch., C.A. No. 5526-VCN
Defended directors in Chancery court derivative litigation concerning merger agreement between CVS, Inc. and Caremark Rx, Inc. Louisiana Municipal Police Employees' Retirement System v. Crawford, C.A. Nos. 2635-N, 2663-N
Represented a pipeline company challenging a $5.9 billion merger. Case involved two MLP entities. In re Texas Eastern Products Pipeline Company, LLC Merger Litigation, Del. Ch., C.A. No. 4548-VCL
Represented Tompkins Corporation in litigation before the U.S. District Court for the District of Delaware. Smith & Wesson Holding Corporation v. Tomkins Corporation et al, 1:08-cv-00331-GMS
Represented plaintiff in post-closing adjustment litigation before the Delaware Superior Court. Dennis Mehiel v. Solo Cup Co., C.A. No. 06C-01-169 DCS
Represented preferred stockholder in action seeking to enforce redemption rights. John Bonanno v. VTB Holdings, Inc., Index No. 50518/2017 (Supreme Court of the State of New York, County of Westchester)
Trusts & Estates Law
Represented family member in series of cases concerning ownership and control of a group of Ecuadorian companies, involving a long-running family business dispute among three family members. Danny David Czarninski Baier v. Upper New York Investment Company LLC, et al., Del. Ch., C.A. No. 6896-VCS
Represented mother of minor beneficiaries in a matter involving a variety of fiduciary issues. IMO: Two Trusts Created Pursuant to Agreement Dated April 29, 1991 Known as JBG Childrens 1991 Trust Agreement, Del. Ch., C.A. 5894-VCP
Represented trustee in construction matter. In re Barker Trust Agreement, Del. Ch., C.A. 20455-VCL
Represented trustee of a directed trust in defense of beneficiary claims. R. Leigh Duemler v. Wilmington Trust Company, Del. Ch., C.A. 20033-VCS
Represented trustees in breach of trust challenge. Henry Slack McNeil, Jr., v. John C. Bennett, Jr., C.A. No. 15875-NC
News & Insights
Media Mention

,

The Best Lawyers

,

08.17.2023

The Best Lawyers in America has released its 2024 edition, listing 39 attorneys from Morris Nichols. The results are based on peer-review evaluations from more than 76,000 eligible attorneys.
Media Mention

,

The Legal 500 US

,

06.07.2023

The Legal 500 US, a nationwide guide to the foremost law firms in the United States has again ranked Morris Nichols.

Media Mention

,

The Best Lawyers in America

,

08.18.2022

The Best Lawyers in America has released its 2023 edition, listing 35 attorneys from Morris Nichols. The results are based on peer-review evaluations from more than 71,000 eligible attorneys.

Article

,

Reuters Legal News and Westlaw Today

,

08.08.2022

In 1999, the Delaware Legislature enacted 8 Del. C. § 111for the purpose of extending the Delaware Court of Chancery's jurisdiction to disputes arising from the application, interpretation, enforcement, or validity of the certificate of incorporation and bylaws of a Delaware corporation.

Media Mention

,

The Legal 500 US

,

06.08.2022

Morris Nichols was again ranked in The Legal 500 US, a nationwide guide to the foremost law firms in the United States.

Article

,

Reuters Legal News and Westlaw Today

,

03.22.2022

The Delaware Supreme Court's 2021 decision in Brookfield Asset Mgmt., Inc. v. Rosson helped clarify whether stockholders' financial and voting rights, diluted through a transaction with a controlling stockholder, constituted direct or derivative claims.

Article

,

Reuters Legal News and Westlaw Today

,

09.27.2021

Section 220 provides stockholders with a powerful tool for investigating corporate wrongdoing — one that Delaware courts have repeatedly implored stockholders to use before pursuing potential claims. Recent Chancery decisions suggest that defendants should not chalk up the fee-shifting decision to a one-off.

Media Mention

,

The Best Lawyers in America

,

08.19.2021

The Best Lawyers in America has released its 2022 edition, listing thirty-two attorneys from Morris Nichols. The results are based on peer-review evaluations from more than 66,000 eligible attorneys.

Thirty-one Morris Nichols attorneys were recognized in the 2021 edition of The Best Lawyers in America. The results are based on peer-review evaluations from more than 67,000 eligible attorneys.

Wilmington, DE (August 15, 2019) - Thirty-five Morris Nichols attorneys were selected for inclusion in the 2020 edition of The Best Lawyers in America. The results are based on peer-review evaluations from more than 94,000 eligible attorneys.

Wilmington, DE (August 15, 2018) - Thirty-three attorneys from Morris, Nichols, Arsht & Tunnell LLP were selected for inclusion in the 2019 edition of The Best Lawyers in America. The results are based on peer-review evaluations from more than 87,000 eligible attorneys.

Wilmington, DE (August 15, 2017) - Thirty-two attorneys from Morris, Nichols, Arsht & Tunnell LLP were selected for inclusion in the 2018 edition of The Best Lawyers in America. The results are based on peer-review evaluations from more than 83,000 eligible attorneys.

Jon E. Abramczyk, Thomas W. Briggs Jr., "Delaware Special Committees - Worth Another Look," Securities News, American Bar Association, Section of Litigation, Vol. 12, No. 25 (Fall 2002)
Honors & Recognitions
The Legal 500 US, mentioned in M&A litigation, 2022-present
The Best Lawyers in America, listed in Delaware trusts and estates litigation, 2018-present
Professional & Civic
American Bar Association (Business Law, International Law, and Litigation Sections)
Combined Campaign for Justice (New Castle County Chair)
Delaware State Bar Association
Society for Corporate Governance
Education
University of Pittsburgh School of Law, JD, magna cum laude, 2001
University of Chicago, BA, 1992
Admissions
Delaware, 2001
US District Court for the District of Delaware, 2002
US Court of Appeals for the Third Circuit, 2002
Tom is an "excellent litigator." He "strives to solve problems, but is not hesitant to offer tough advice and caution where warranted." – The Legal 500 US 2022 and 2023