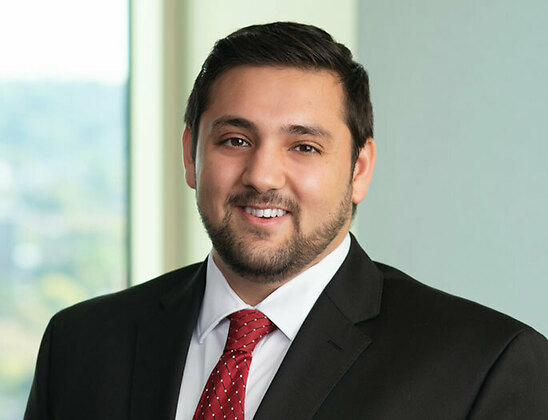 Nader
Amer
View All Practices
Nader is an associate with the Bankruptcy & Restructuring group. His practice focuses on corporate restructuring, distressed asset sales, and corporate litigation.
In law school, Nader served as a comments editor of the Dickinson Law Review. At graduation, he received certifications for Entrepreneurship and Transactional Law and for demonstrated excellence in Federal Securities Regulation. Nader's writing has appeared in the Dickinson Law Review and in Penn State online forums.
News & Insights
Wilmington, DE (December 11, 2019) - Morris, Nichols, Arsht & Tunnell LLP is delighted to announce sixteen attorneys associated with the firm were admitted to the Delaware bar on Wednesday, December 11, 2019.
Professional & Civic
At Risk Youth Intercept Program
Big Brothers, Big Sisters of Coastal Georgia
Clerkships
Judicial Intern to the Honorable Victor Stabile, Pennsylvania Superior Court, 2017
Judicial Intern to the Honorable Susan E. Schwab, US Magistrate Judge, US District Court for the Middle District of Pennsylvania, 2018
Education
The Dickinson School of Law of the Pennsylvania State University, JD, Woolsack Honor Society, 2019
Dickinson Law Review, comments editor, 2018-2019, associate editor, 2017-2018
National Trial Moot Court Team
Armstrong State University, BA, Political Science, cum laude, 2015
Armstrong AMCA Appellate Moot Court Team, Captain